MIPI-DIRECT FMC Card
Products & Services
Evaluation Board & IP Core
MIPI-DIRECT FMC Card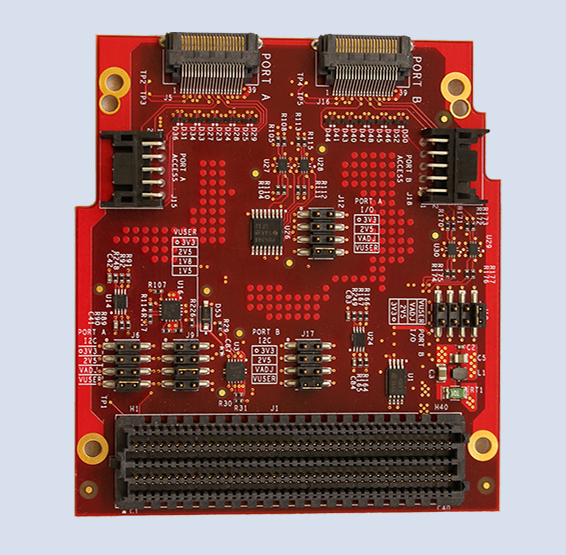 The MIPI-DIRECT FMC Card provides two separate 4-lane MIPI ports to a pair of 40-pin sockets located in the FMC I/O Window. Each port presents five MIPI lanes (4 data plus clock) with direct, non-translated or isolated connections to FPGA SelectIO pairs provided at the FMC connector.
Product specifications and features
・FMC LPC Main Connector :Samtec ASP-134604-01
・MIPI Connectors :Samtec LSHM-120-01-F-DH-A-N-K-TR
・Four MIPI GPIO ports : direction individually selectable
Order information
Product Model Number
TB-FMCL-MIPI-DIRECT
Deliverables
MIPI FMC card
OV13855, OV13855 or OV13858 sensor module or DSI display or both are available (options)
Reference designs available
Collaborate to Innovate
Incubation Program for Startups and IP Vendors
Collaborate to Innovate! We are looking for startups and IP vendors that are actively working on FPGA-based IP development or FPGA-based hardware development. We will provide various resources to incubate your business. For more information, visit the Collaborate to Innovate special website.
Related products
Contact Us
Please feel free to contact us.
Post-purchase technical support
Product appearance