High-speed projector DynaFlash
Products & Services
Evaluation Board & IP Core
High-speed projector DynaFlash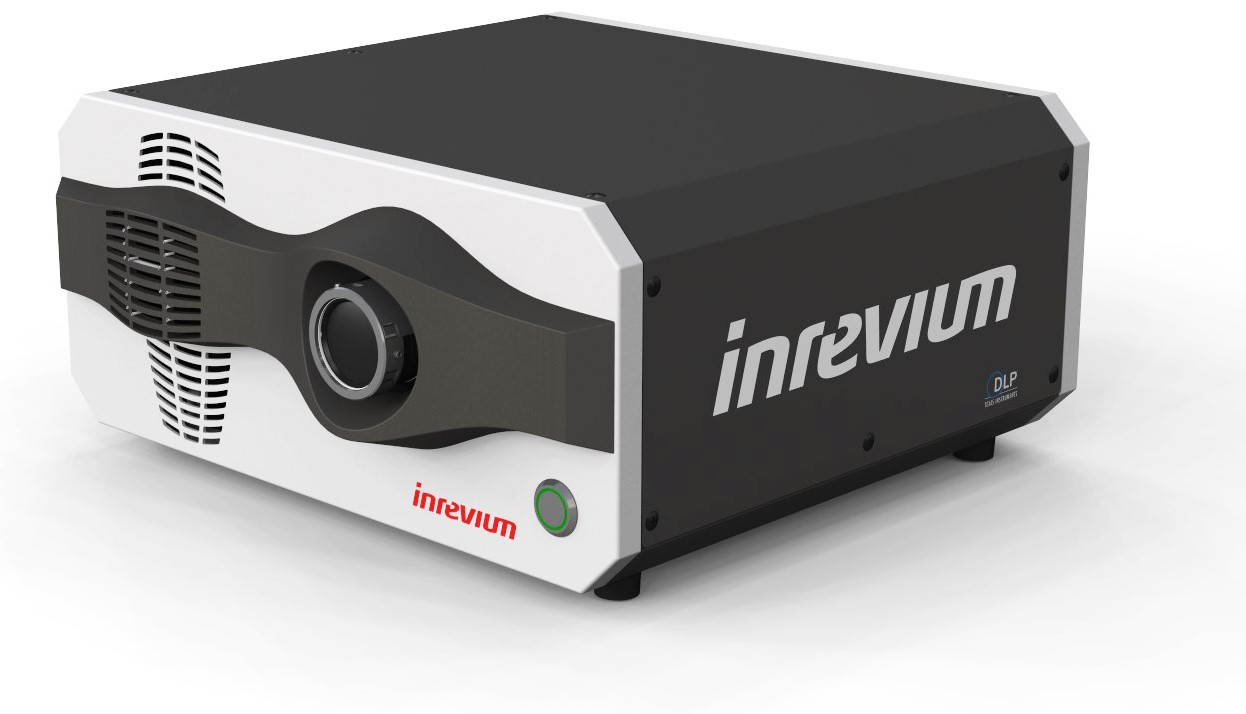 Using Texas Instruments DLP® DMDs (Digital Micromirror Device) and a high-brightness LED light source, high frame rates are achieved with high-speed control circuitry through proprietary FPGA. In addition, the delay from image generation to projection can be kept to a minimum of 3ms by mounting a circuit for transferring images at high speed on a computer using a unique communication interface. With a frame rate of 1000 fps plus ultra-low delay, we can expect unprecedented technologies to be realized, such as projection mapping to "moving things" as displays in the high-speed vision field and three-dimensional measurement.
Product specifications and features
| | |
| --- | --- |
| Projection method | Single DLP® Projector |
| Display device | 0.7 Type DMD resolution 1024 × 768 (XGA) |
| Projection speed | Gradation 1000 fps 8-bit gradation |
| Projection latency | 3ms (min) |
| I/F with the host | PCI Express I/F(光) |
| Light volume | 330 lumens (1000fps) |
| Offset | 125% |
| Throw Ratio | 1.8 – 2.1 |
| Housing size | Approx. 260 x 270 x 120 (mm) (Ceiling mount compatible) |
Projected object
Resolution
Display speed
Ordinary projector
Stationary plane
Full-HD,4K
30~120fps
DynaFlash
Regardless
Grayscale 8-bit gradation
Resolution :1024×768
1,000fps
Applications
■ Dynamic projection mapping
・ Detects the position and direction of moving objects with high-speed vision
・ Computer image of the position and orientation of the object
・ Transferring the created image to a high-speed projector for display
・ The projected image is displayed as if it was printed on the object, and it can be projected even if the shape changes, even if the projected object moves.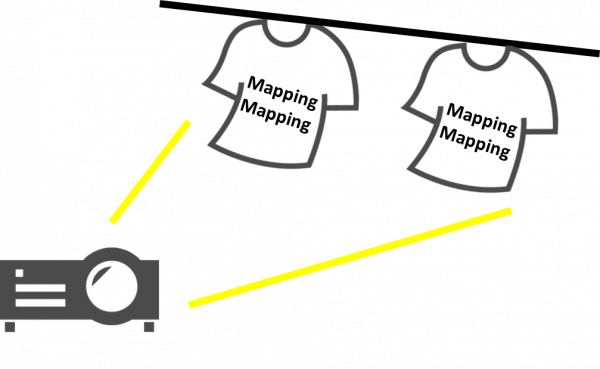 【Configuration of Projection Mapping】
The object is recognized by a photographing → graphics board by a high-speed camera, and projected at high speed by an image-processing →DynaFlash according to the projected object
■3-D measurement using high-speed structural illumination
Using a DynaFlash capable of projecting at 1000fps in the conventional object recognition/identification method that projects pattern images for measuring (spatial coding method, phase shifting method) and processes pattern images for measuring on an object enables real-time recognition/identification of an object moving at high speed.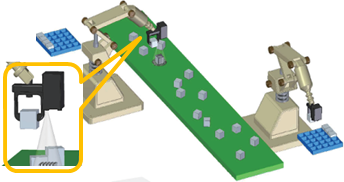 ■Application
Entertainment-related
Low delay indication is already required
e.g., dynamic projection mapping, theme park,
Attractions, games and movies
Measurement system
High-Speed Accurate in Combination with High-Speed Camera/PC
Example of measuring moving objects: 3-D measuring robot, belt conveyor
Measuring while moving Example: Inspecting infrastructure
AR image
Display that is not uncomfortable with the real world
e.g. AR indication, HUD/HMD
Other
Development of new fields and the creation of unprecedented technologies
e.g. visible-light communications, telemedicine, psychology, multi-display, 3D holograms, brain science, wind tunnel experimentation
Case study
■With a 1000-fps high-speed projector DynaFlash
Real-time tracking and face projection mapping by ultra-fast sensing
A 1000-fps high-speed projector DynaFlash and a real-time tracking and face projection mapping based on ultra-high-speed sensing were unveiled.
This video program was collaborated by the world-class Dance Unit AyaBambi, the University of Tokyo's Ishikawa-Watanabe Laboratory, and created a new video INORI (prayer using DynaFlash, as a TOKYO of the worldwide award-winning video program from [WOW inc], a world-wide renowned media artwork such as face mapping.
This work uses DynaFlash's 1000-fps ultra-high-speed projection performance for projection mapping to match the movements of dancers tracked by ultra-high-speed sensing. This technology enables face mapping without delaying the projected image even in severe dance performance, which was impossible until now.
Images linked to dynamic movements are integrated as a part of the skin, realizing an advanced expression that deforms/alters the body.
※ Hand tracking and projection mapping uses dynamic projection mapping technology developed by the Ishikawa Watanabe Laboratory of the University of Tokyo. Face-mapping techniques developed by WOW inc. are used for facial tracking.
動画
INORI (Prayer)
Video works can be viewed here (with sound by all means)
動画
INORI (prayer) / Making video
Video: W0W (with audio explanation)
動画
DynaFlash Introduction Movie by the Ishikawa Sister-Oo Laboratory, University of Tokyo
動画
Video of Face Mapping Using DynaFlash by Watanabe Laboratory of Tokyo Institute of Technology
Order information
| | |
| --- | --- |
| Product Model Number | TB-UK-DYNAFLASH |
| Remarks | ※ Product specifications and design are subject to change without notice. Please contact us for the latest information. |
Contact Us
Please feel free to contact us.
Post-purchase technical support
Product appearance