Gigabit Ethernet & USB3.0 FMC Card
Products & Services
Evaluation Board & IP Core
Gigabit Ethernet & USB3.0 FMC Card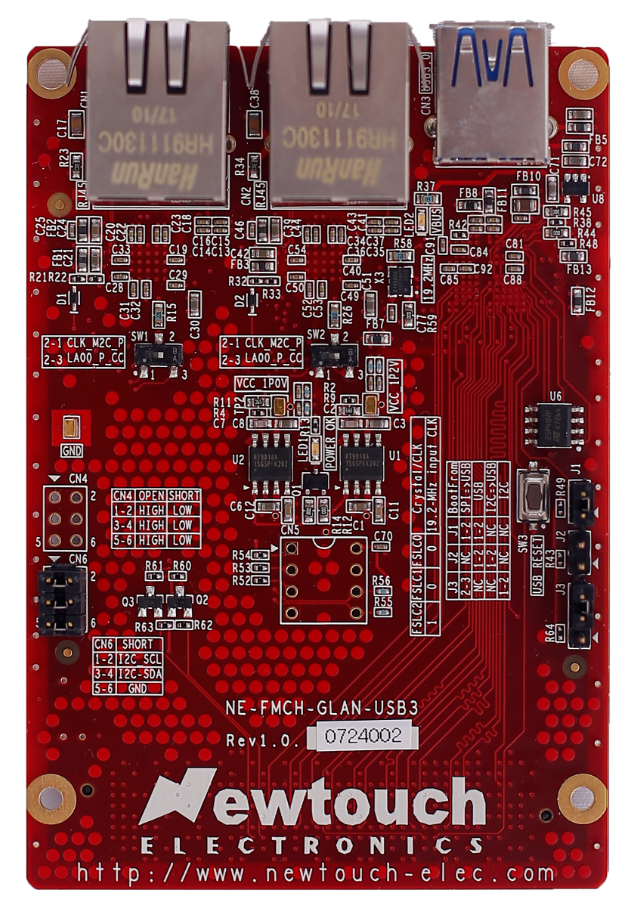 This FMC card is an evaluation board compatible with Gigabit Ethernet and USB3 0. The Gigabit Etherne is equipped with 2 channels and is ideal for evaluating IEEE802 3. USB30 is a board equipped with a CYUSB3014 chip that supports USB SuperSpeed Peripherals manufactured by Cypress. We assume that the FMC connector from Samtec and the Gigabit Ethernet and USB3.0 TYPE-B connector are used to connect the FMC compatible inrevium evaluation board equipped with the High-Pin Count connector.
Product specifications and features
■ Main components
| | |
| --- | --- |
| FMC connectors | Equipped with Samtec FMCs (High-Pin Count) connectors |
| RJ45 Connector | Equipped with Han Run's HR911130C |
| USB3.0 Controller | Equipped with Cypress steel CYUSB3014-BZXI |
| USB3.0 Connector | CUI 102-3997-ND |
| Memory | M25P40-VMN6TPB of Micron |
Order information
Product Model Number
NE-FMCH-GLAN-USB3
Deliverables
GLAN/USN3.0 FMC card
Screw/Spacer Set
Collaborate to Innovate
Incubation Program for Startups and IP Vendors
Collaborate to Innovate! We are looking for startups and IP vendors that are actively working on FPGA-based IP development or FPGA-based hardware development. We will provide various resources to incubate your business. For more information, visit the Collaborate to Innovate special website.
Related products
Contact Us
Please feel free to contact us.
Post-purchase technical support
Product appearance