Products & Services
Design & Manufacturing Services
Manufacturing Service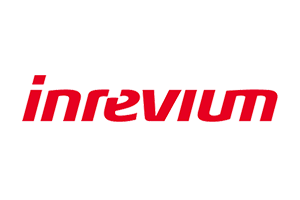 TOKYO ELECTRON DEVICE has a track record of mass production mainly in the fields of industrial equipment, medical equipment, imaging and broadcasting equipment, etc., and has been highly evaluated by many customers.We support everything from board manufacturing to assembly, including the chassis, to customer commercialization.
Reasons why Tokyo Electron Device are selected
Thorough quality control

Mass production system that can be contracted out from small-lot, multi-product production

Production System Based on Information on Changes in Parts Used (PCN/PDN) Management System

Compliant with various environmental regulations
Thorough quality control
After receiving orders for mass production design from customers, we have established a thorough quality control system that covers mass production design, manufacturing, and post-delivery support.
Here is the production system for Tokyo Electron Device Nagasaki
■Customer support system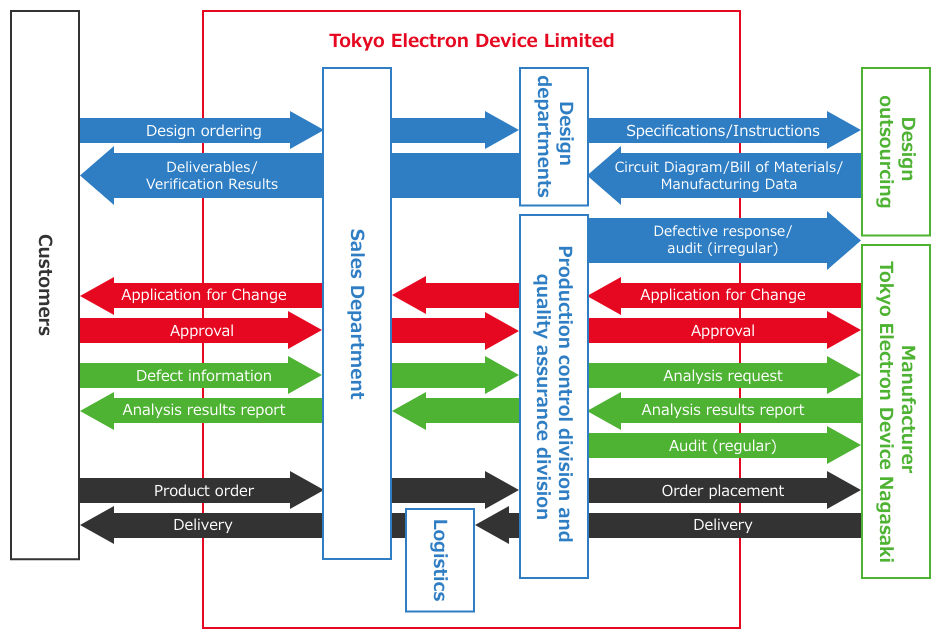 Flow to mass production of products

Examination of specifications

・Functional specification study
・Examination of functional verification items
・Examination of reliability test items

・ Confirmation of environmental information

Necessity
Format
Time of submission
Design

・Design

Board design
Artwork design
RTL design
Software design

・Parts selection
・Derating/MTBF Validation

※ Depend on the quality requirements of the product
Prototype evaluation

・Functional evaluation

Functional verification
Design margin

・Reliability test

(design verification)
Mass production trial

・ Reliability Test (Manufacturing Verification)
・Revision

Jumper clean
Reliability test measures
Manufacturability/parts availability

・Document creation

Purchase Specifications
Shipping Inspection Procedure
Shipment inspection results (model)
Delivery Specifications (Packing Specifications)

・Determination of shipping inspection items

Production and inspection
Functional inspection
Mass production

・Delivery inspection

Delivery inspection reports
Support

・Responding to changes in designs and manufacturing conditions (PCN/PDN compliant)
Examination of specifications

■Input review
Reviewing based on customer requirements to clarify the details of work

■Clarify the delivery and acceptance conditions at the time of delivery.
■Consider reliability test items to meet customer requirements
We will consult with you about the test conditions, the number of test objects, etc.
※ Conducted at external facilities according to the test details
<Reliability Test Example>

Environmental test

・High-temperature operation (continuous test, start-up test)
・Low-temperature operation (continuous test, start-up test)
・External power supply voltage fluctuation test
・Temperature & humidty cycle test

Electromagnetic Interference Test
Static electricity test
Packing test

・Packing vibration test
・Package drop test
Design

■Design and development review
Conduct a review with quality personnel at the completion of board circuit design and artwork design
■Artwork design
Perform resonance analysis simulation
Execute the transmission path simulation.
■Design for mass production
Derating and MTBF are verified according to the required quality.
Built-in circuit for efficient shipment inspection during mass production
■Part selection
Parts are selected in consideration of availability.
(The availability will be checked again at the time of trial mass production.)
Prototype evaluation / Mass production trial

■Prototype evaluation: functional verification
Verify functions including waveform observation and voltage measurement.
■Prototype evaluation: Reliability test performed
■ Mass production prototype: Reliability test

* Items that could not be performed during prototype evaluation, Items that were judged as requiring re-test
■Mass production trial: determination of shipping inspection items ■Mass production trial: Selection of parts

In addition to the availability of environmental data, we also purchase environmental data from parts distributors with PCN/PDN availability.


※ We will consult with you if there is a problem with the delivery date and MOQ.
Mass production

■Delivery inspection
Manufacturing inspections are performed without turning on the power supply for the board operation, and functional inspections are performed by turning on the power supply for the board operation to ensure the quality at the time of shipment.
<Manufacturing inspections>

When manufacturing bare boards

・Pattern continuity test (all)
・Impedance measurement inspection (sampling)

Mounting on a board

・Automatic/visual inspection (all)
・X-ray inspection (sampling)
・Inspection of In-Circuit (Contact separately)
<Function Inspection>

Contact the customer to determine the inspection details.
■Traceability control
The serial number is given to each board, and the board manufacturing history is managed together with the inspection result.
■Production plan
Provide a production plan to help you adjust delivery times.
Support

■PCN/PDN compliant
After obtaining PCN/PDN by us and the manufacturer, report it to the customer as soon as possible.
Designers will consider replacements as much as possible, even if there are no suggestions from manufacturers for replacements
■Response to defects
Re-implement the shipping inspection and identify the cause from the result.
We will promptly repair circuit boards, analyze the true causes of defects, and take measures to prevent them from recurring.
Rapidly report analysis results, cause of defect, details of repair, and measures to prevent recurrence.
Records of defects are retained, and information is shared within the company to prevent defects.
■Warranty response
In principle, the product will be repaired or replaced free of charge within a one-year warranty period.

・With the exception of moving parts, we will assume that there is a defect on our side.
・We will consult with you regarding measures after the guarantee period.
・The details shall be clarified and agreed upon in the Terms and Conditions and the Delivery Specification Form.
Manufacturing base
TOKYO ELECTRON DEVICE NAGASAKI CORPORATION
Head Office

Isahaya City, Nagasaki Prefecture

Establishment

1987 November.

Paid-in Capital

¥134 million

WEB

Manufacturing equipment

・Three surface mount lines owned
・Board cleaning system
・Coating applicator
・Automatic stationary solder bath (with lead)
・Jet type solder bath (lead-free)
・Selective Torress Soldering Equipment (Lead-free)

Inspection equipment

・Visual inspection equipment
・Tabletop visual inspection equipment
・ICT
・X-ray scanning instrument
・4D visual inspection equipment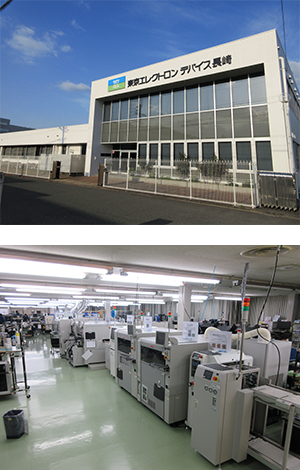 Inquiries for Design & Manufacturing Services
Consultations and quotations for Design & Manufacturing Services are available from the inquiry form.