Warehouse Automation Service HAKO-FLO
Products & Services
IT service
Warehouse Automation Service HAKO-FLO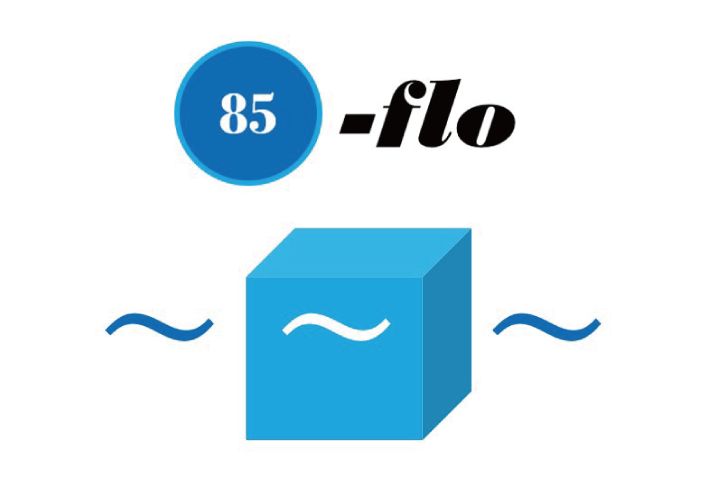 This service manages five tasks which are "measurement", "inspection", "inventory management", "stock taking", and "documentation" with dedicated software provided in the cloud or on-premises. Logistics is a labor-intensive industry and there is a lot of manual works in the process. HAKO-FLO will contribute to automate the process and make it efficient in the warehouse and lead to appropriate staffing and reduce the labor cost ultimately.
In addition, those services can be used partially by linking with existing WMS and arrange the best optimal combination for each customer.
HAKO-FLO will contribute to solve various pain points and improve the efficiency of the warehousing operations.
Feature

Comprehensive solution
Provide solutions from inbound to outbound to solve pain points that existing WMS cannot provide
Semi-custom proposal
Propose semi-custom solution based on the detail consulting to generate an operational advantage
Start with a small investment
All-inclusive subscription service
Service contents
RFID

: Get information about cargo instantly

LIDAR

: Measure the size of cargo automatically

Eye

: AI detect and let you know vacant space to store cargo on the shelves

Tracking

: Track the condition and location of cargo from receipt to shipment (Under development)

Cloud

: Any data about cargo will be stored and shared (Under development)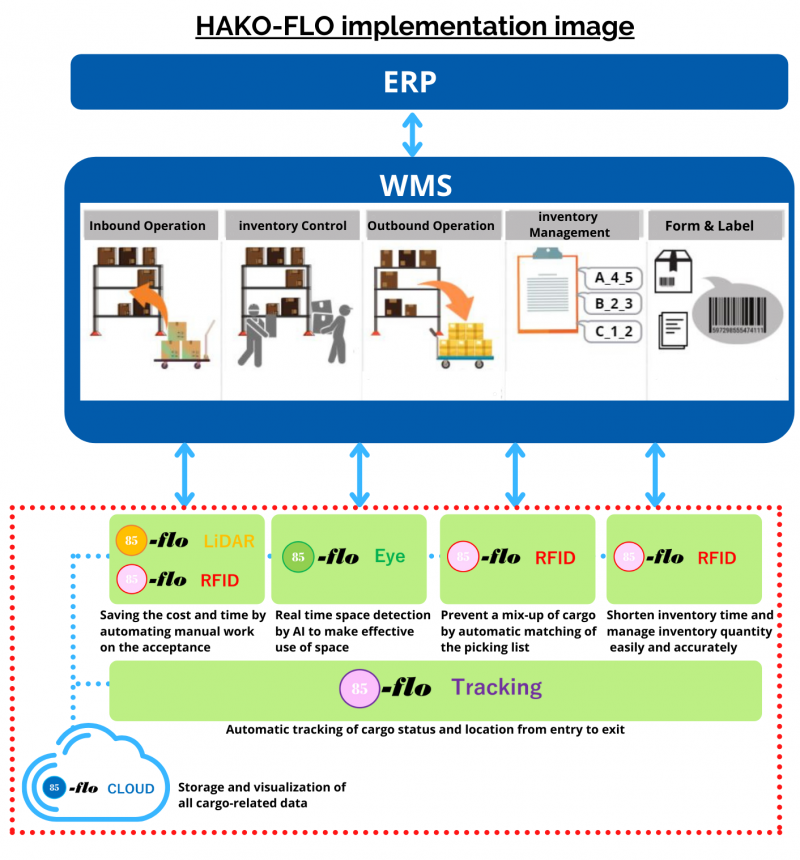 Use Case
■Shorten the time of acceptance inspection, stock taking, and inventory location
【Best solution for those problems】
Taking long time for inspection and stock taking
Inventory quantity is not accurate due to infrequent stock taking
Cargos are not in the place where it should be or take time to find
Cannot manage assets such as returnable containers
■Automatic measurement & Automatic box suggestion
【Best solution for those problems】
Taking long time to measure box size manually
Taking long time to measure large cargos
Taking long time to find the best size boxes for packaging.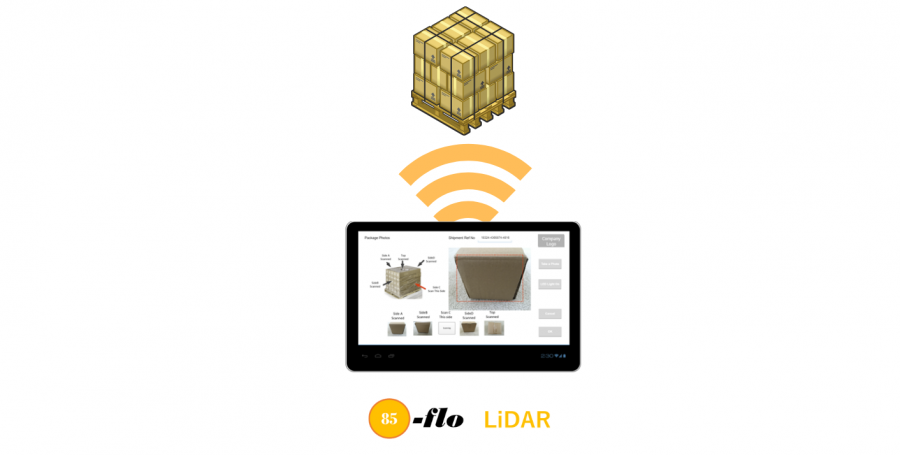 ■Real-Time space detection, Improve patrol inspection
【Best solution for those problems】
Taking long time to find empty space in the shelves for accepting incoming inventory
Space is not used effectively
Need to improve work efficiency for patrol operation around the warehouse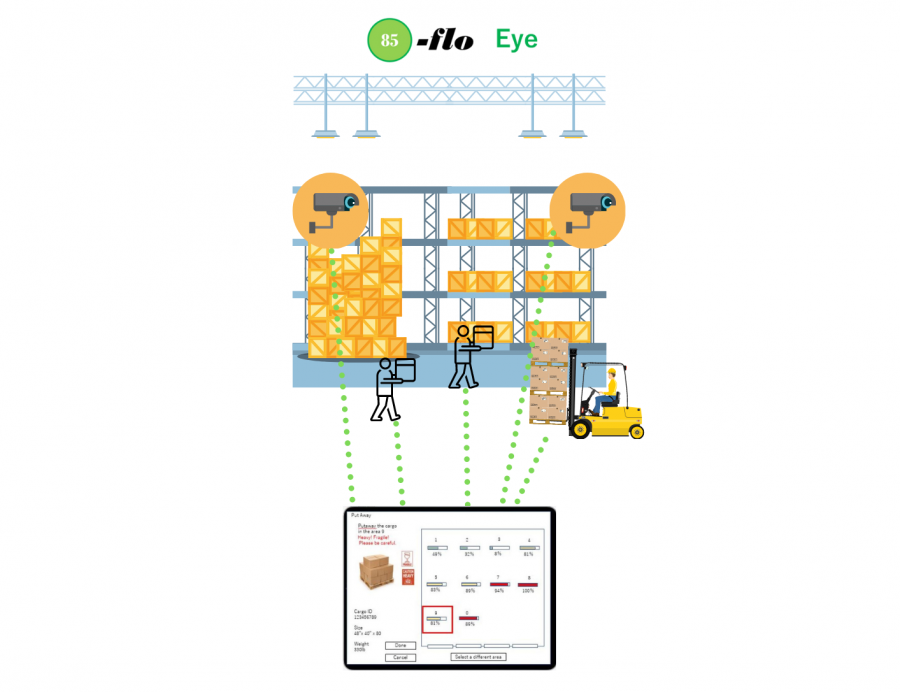 Contact Us
Please feel free to contact us.