DisplayPort 1.2 FMC Card
Products & Services
Evaluation Board & IP Core
DisplayPort 1.2 FMC Card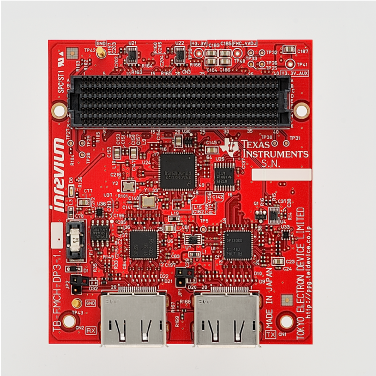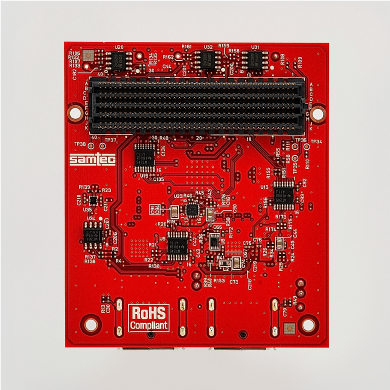 The DisplayPort 1.2 FMC card is an FMC card for the DisplayPort interface equipped with Texas Instruments's DisplayPort re-driver LSIs and its PLLs. DisplayPort connectors manufactured by JAE or Molex are used for DisplayPort input/output. This board is intended to be connected to a Platform board equipped with FMC High-Pin Count connectors. In addition, FMC connectors for expansion made by Samtec are mounted, and the DisplayPort input/output numbers can be added by mounting the same board on the corresponding connector in double-stacked.
Product specifications and features
| | |
| --- | --- |
| DisplayPort driver ICs | Texas Instruments SN75DP130SS, SN65DP159RGZ |
| PLLIC | Texas Instruments LMK04906 |
Order information
Product Model Number
TB-FMCH-DP3
Deliverables
DisplayPort 1.2 FMC card
Screw/Spacer Set
Remarks
※ Ambient conditions exist. Please refer to the "Precautions for Purchase".
When purchasing, please consult our sales or inquiry page beforehand.
Collaborate to Innovate
Incubation Program for Startups and IP Vendors
Collaborate to Innovate! We are looking for startups and IP vendors that are actively working on FPGA-based IP development or FPGA-based hardware development. We will provide various resources to incubate your business. For more information, visit the Collaborate to Innovate special website.
Related products
Contact Us
Please feel free to contact us.
Post-purchase technical support
Product appearance