ACDC Quattro Kintex UltraScale Development Platform
Products & Services
Evaluation Board & IP Core
ACDC Quattro Kintex UltraScale Development Platform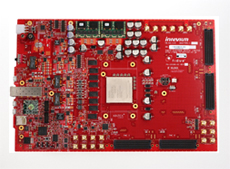 Quattro is a Kintex UltraScale based development platform featuring four (4) HPC FMC ports. This development platform is targeted at Video, Defense and Aerospace, and communication applications. Each FMC port features 10 transceivers (GTH's), and plenty of general purpose LVDS or single ended connections.
Product specifications and features
Device
Kintex UltraScale XCKU115-2FLVA1517
Interface
FMC×4 *1
Onboard Zynq
SFP+ interface
General purpose LEDs and switches
Mulit-board synchronization hardware support
Memory
4 GB DDR4 SDRAM, 2,400Mbps
Clock
Flexible clocking architecture, featuring
Multiple clocks
Programmable clock generator, Quad PLL
Configuration
Configuration: Dual Quad-SPI Flash
Board size
 316.2 mm (W) x 207.2 mm (H)
Power
+12V desktop adapter
Remarks
Not all pins are connected to the FPGA.
*1) Not all VITA57.1 signals are populated on all FMCs
Product Block Diagram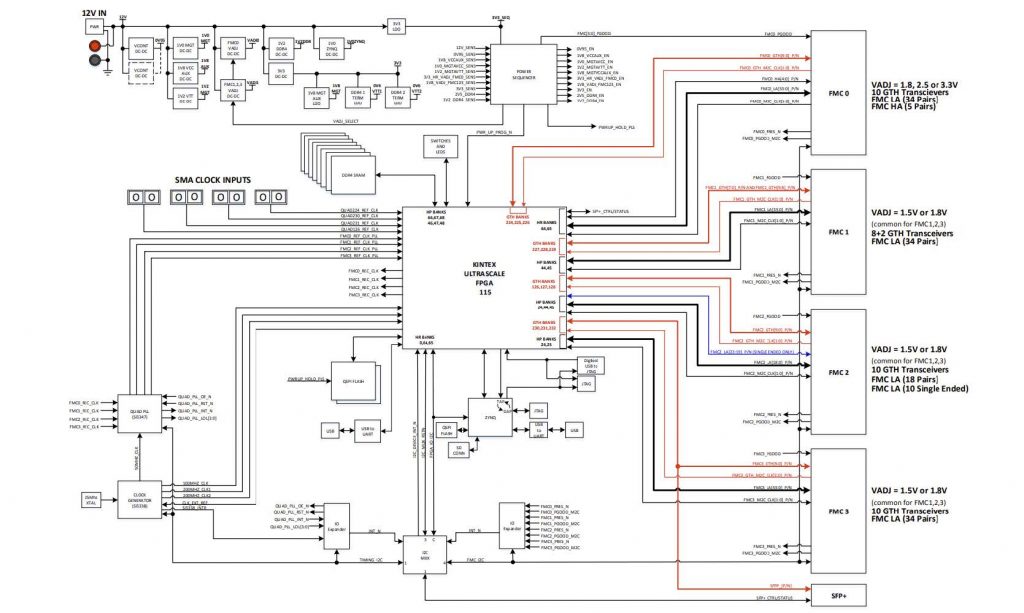 Order information
Product Model Number
TB-KU-115-QUATTRO
Deliverables
ACDC Quattro Kintex UltraScale Development Platform
Documentation*1:
・ Hardware User's Manual
・ Schematics
Desktop power supply
Collaborate to Innovate
Incubation Program for Startups and IP Vendors
Collaborate to Innovate! We are looking for startups and IP vendors that are actively working on FPGA-based IP development or FPGA-based hardware development. We will provide various resources to incubate your business. For more information, visit the Collaborate to Innovate special website.
Related products
Contact Us
Please feel free to contact us.
Post-purchase technical support
Product appearance