12G-SDI FMC Card
Products & Services
Evaluation Board & IP Core
12G-SDI FMC Card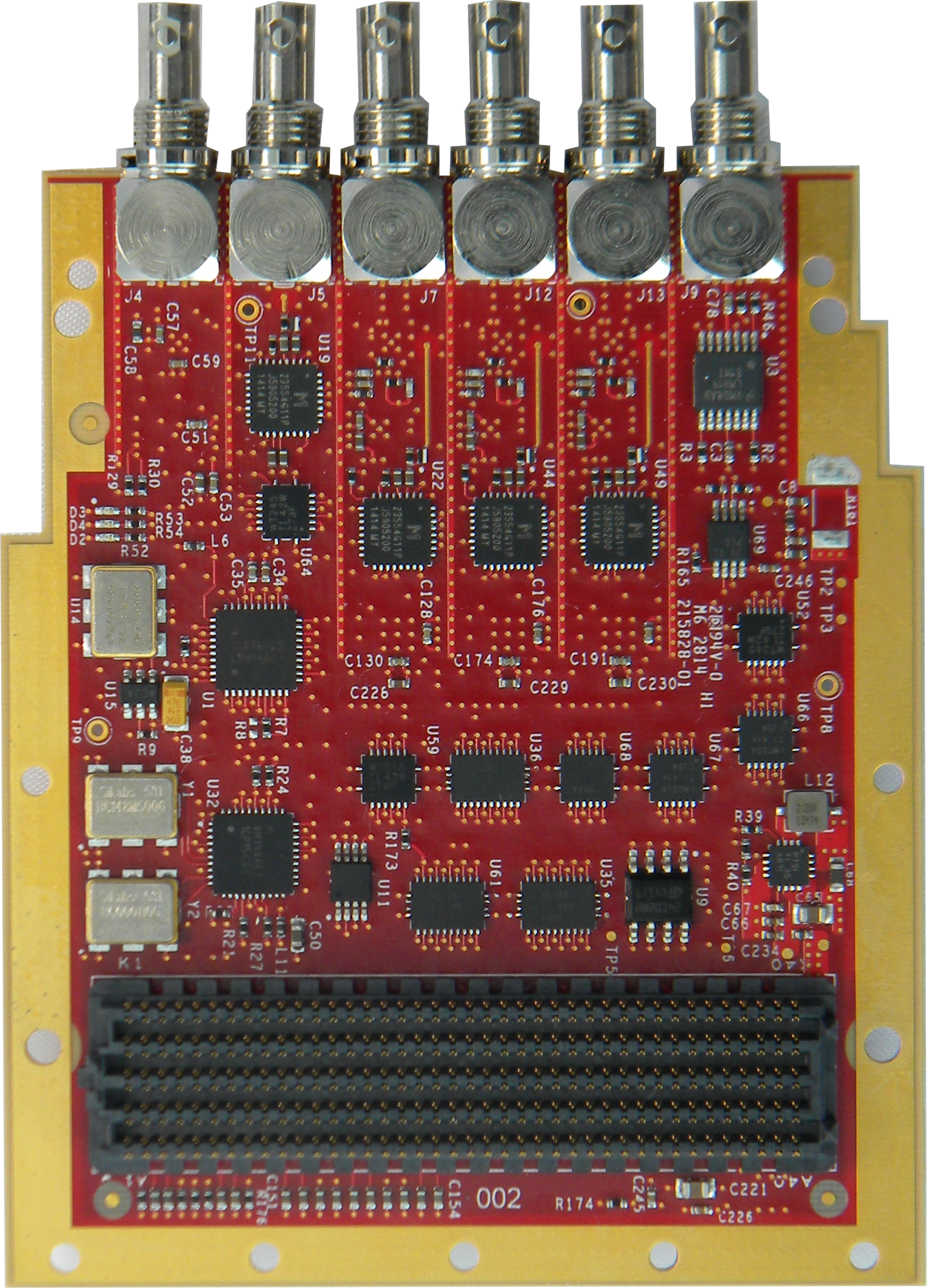 The 12GSDI FMC card implements a 75-ohm HD-BNC connector with one input, one output, and three inputs and outputs (switchable) between the FMC (HPC) connectors, and two types of on-board clocks (148. 5MHz and 148.3516MHz) are available as reference clocks.
Product specifications and features
| | |
| --- | --- |
| SDI video reclocker | MACOM M23145G |
| SDI cable driver | MACOM M23428G |
| SDI Cable Equalizer/Reclock | MACOM M23554G |
| SDI connector | Samtec HDBNC-J-P-GN-RA-BH1 |
| Video sync separator | Texas Instruments LMH1981 |
| Video clock generator | Texas Instruments LMH1983 |
Order information
Product Model Number
TB-FMCH-12GSDI
Deliverables
12-GSDI FMC cards
Screw
Spacer Set
Remarks
※ Ambient conditions exist. Please refer to the "Precautions for Purchase".
When purchasing, please consult our sales or inquiry page beforehand.
Collaborate to Innovate
Incubation Program for Startups and IP Vendors
Collaborate to Innovate! We are looking for startups and IP vendors that are actively working on FPGA-based IP development or FPGA-based hardware development. We will provide various resources to incubate your business. For more information, visit the Collaborate to Innovate special website.
Related products
Contact Us
Please feel free to contact us.
Post-purchase technical support
Product appearance