About TED America
Global Design service
Network
We will establish a cooperative system with Canadian equity partner FIDUS SYTEM, INC., Newtouch Electronics Co, Ltd., a Chinese developer in Shanghai for joint development of in-house product development, joint product development, design, and mass production outsourcing services, and expand the provision of enhanced services globally.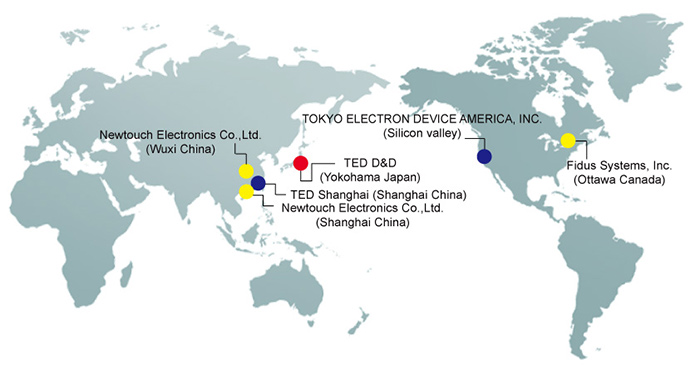 About Fidus Systems,Inc
We offer in-house developed products, jointly developed products, design/mass production services and consulting services in a wide range of fields, mainly in the North American region. We are particularly strong in developing high-speed and complex designs, and provide superior services such as hardware, FPGA, signal integrity, and embedded software. Since our foundation, we have been involved in more than 1000 projects for approximately 300 customers, and we have earned a high level of trust in the North American region as a specialized design services company.
Provided service list

---
We also offer Fidus System,Inc's original FMC card.


FSF-AD8200A 8-Channel, 185Msps 14-bit,
JESD204B Analog-to-Digital Converter FMC