Freight Measurement System
Products & Services
IoT service [Image processing]
Freight Measurement System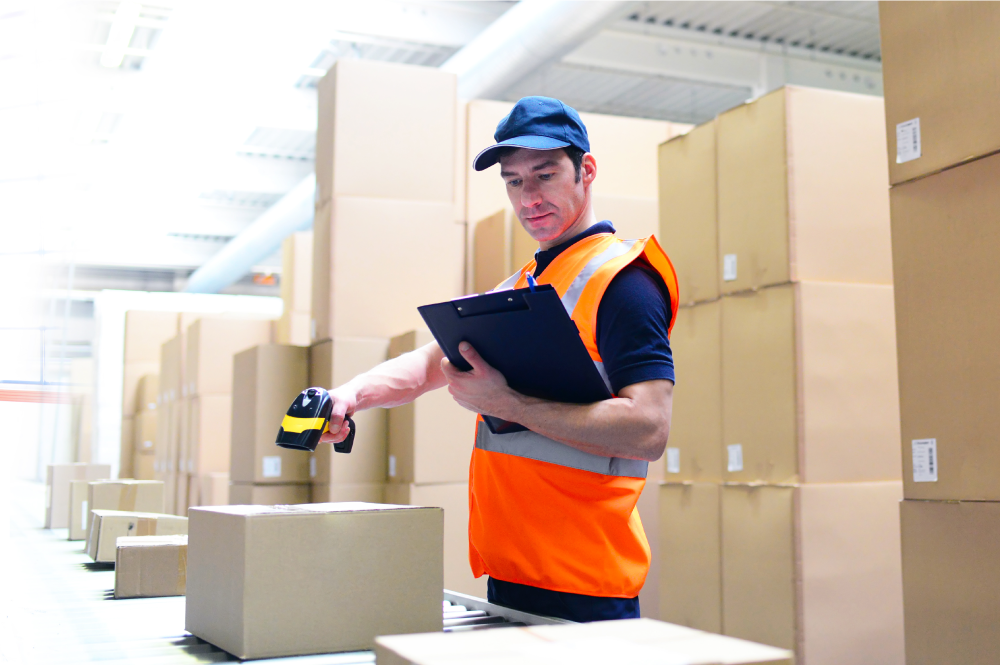 Regardless of the size of your warehouse, tracking packages, recording the dimensions and reporting damages of your incoming cargo can be a cumbersome task that can also impact on productivity. With our freight measurement system in place, you can benefit from improved efficiency as well as reduced costs. We contribute to streamline your cargo receiving process by IT measurement system.
System Feature
This system application allows you to track packages in the warehouse all the way from receiving to shipping, identify the package location, and quick package measurement and reporting. All information will be stored in the Cloud and shared with warehouse floor and back office to provide the most efficient warehouse operations.
■System Configuration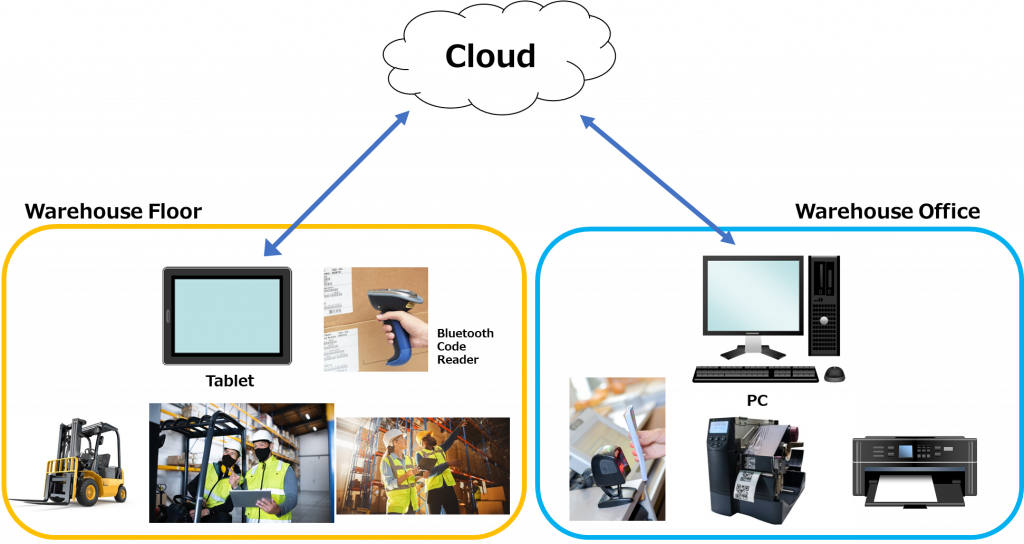 Benefits of introducing
・By quick and easy package size measurement by AR technology implemented in the tablet, the working time and workload will be significantly reduced.
・Cargo damage report function will automatically create the report with simple steps on the tablet and it can be sent out by E-mail.
・This application can be linked to your existing warehouse management system and  can improve your service quality by analyzing damaged cargo.
・The captured photos of the incoming packages can be saved in the Cloud as an evidence of damage of the cargo.
・The each package location can be identified by the code reading functions.
・This system application can be customized based on the required specification to fit for your warehouse operations.
Use case
・Quick package size measuring and damage detection at incoming inspection
■Main Screen Sizing Image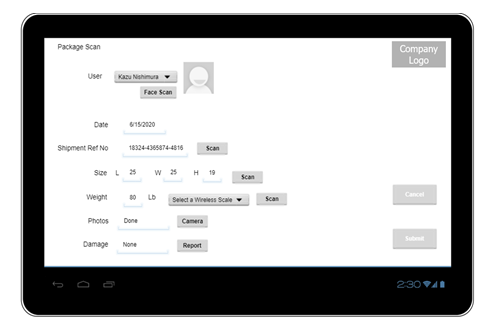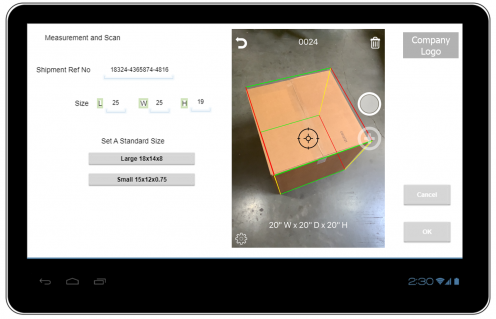 ■Photo shooting screen image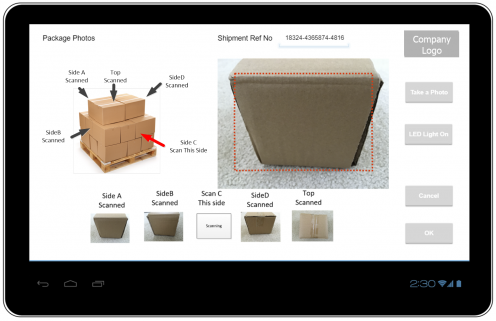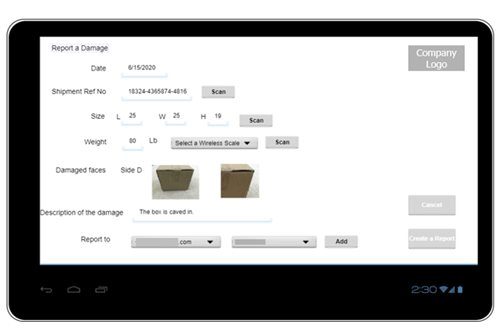 Related products
Contact Us
Please feel free to contact us.