B20 Origami Module Evaluation Platform
Products & Services
Evaluation Board & IP Core

B20 Origami Module Evaluation Platform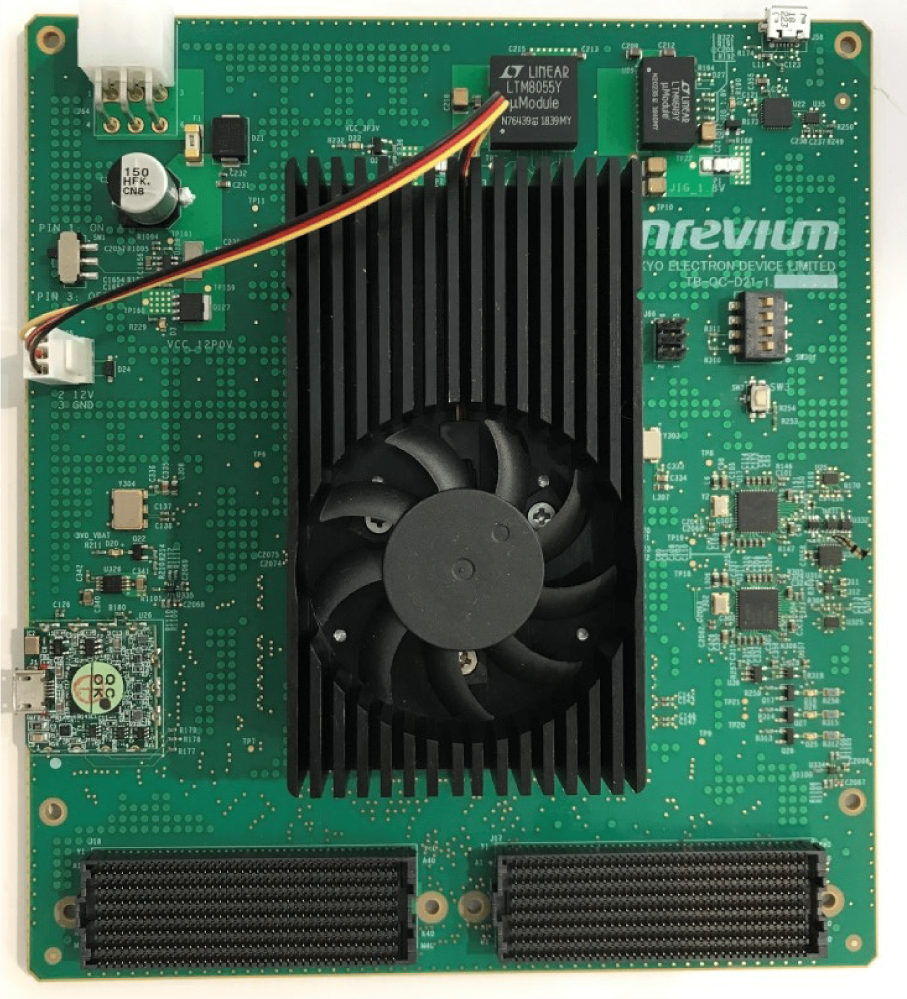 The product is an evaluation board for SoMs (OM-B20-Z2-KU-060) equipped with Xilinx Kintex UltraScale FPGA(KU060. Two FMC+ connectors are mounted, and the video application can be easily evaluated by connecting to an FMC card (sold separately). The target video FMC card comes with a free sample design. It can also be combined with in-house brand product Inleviam video interface FMC cards, such as HDMI 2.0, Display Port 1.4, and 12G-SDI, and has a sample design for FPGA as standard, enabling users to quickly evaluate their needs without designing interface circuitry.
Product specifications and features
Interface
Connected to B20 with Z-Ray interposer
2 x FMC connectors
USB-JTAG,USB-URAT
Clock
Two clock generators
Other accessories
12V power supply
Board size
W150 x D169(mm)
Reference
HDMI2.0,12G-SDI,DisplayPort1.4
Order information
Product Model Number
TB-OK-D21JP
Deliverables
Kintex UltraScale FPGA SoM (Model No. OM-B20-Z2-KU-060)
Carrier board (Model number: TB-OC-D21)
12V power supply
Remarks
An example design is included free of charge and can be quickly evaluated by connecting to an optional FMC interface card.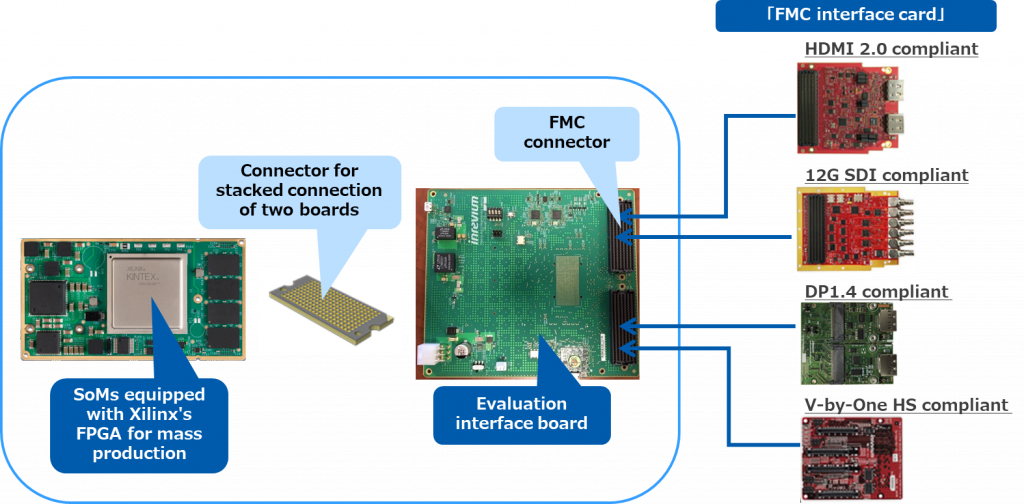 Collaborate to Innovate
Incubation Program for Startups and IP Vendors
Collaborate to Innovate! We are looking for startups and IP vendors that are actively working on FPGA-based IP development or FPGA-based hardware development. We will provide various resources to incubate your business. For more information, visit the Collaborate to Innovate special website.
Related products
Documents
Contact Us

Please feel free to contact us.
Post-purchase technical support
Product appearance