ACDC A7 Evaluation Board
Products & Services
Evaluation Board & IP Core

ACDC A7 Evaluation Board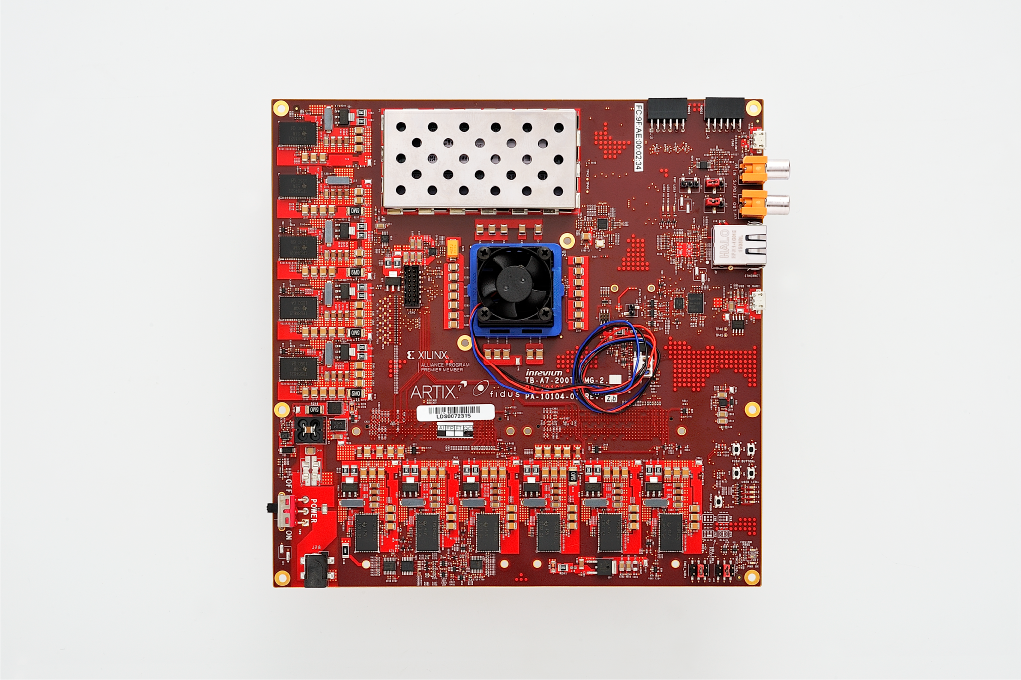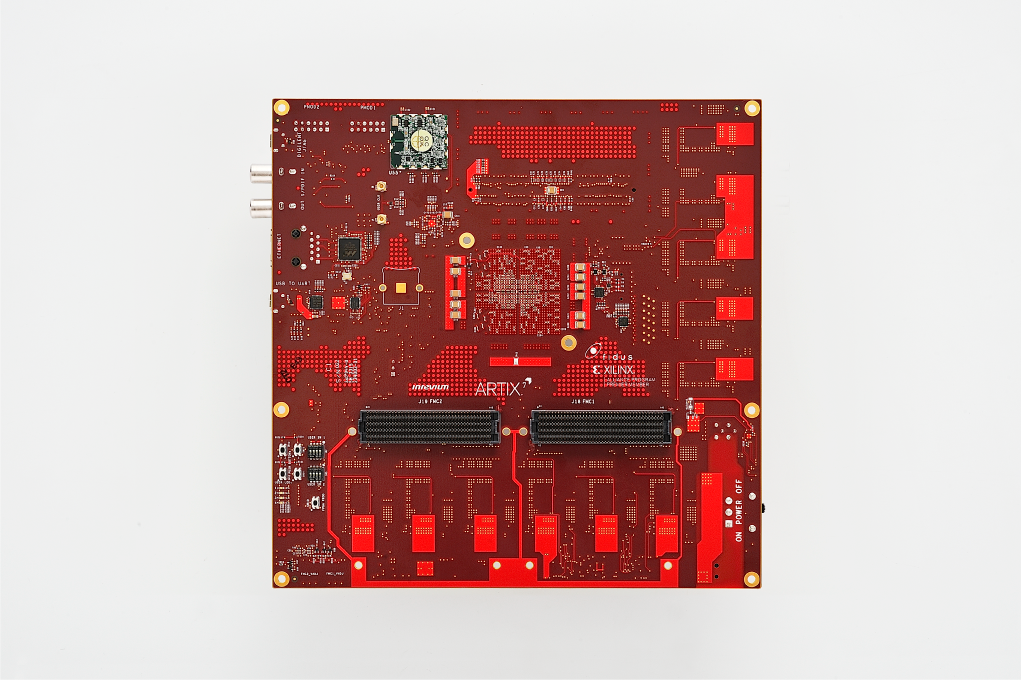 This product is for sale while stock lasts.
Combining FMC-cards such as DisplayPort 1 2, HDMI2 0, and V-by-One HS enables 4K video-evaluation platforms with a variety of interfaces.
Product specifications and features
Onboard device
Xilinx FPGA : XC7A200T-2FFG1156C
Installed memory
DDR3 SO-DIMM 2GB 800Mbps
Interface
FMC*1
– HPC (High Pin Count) x 2
GTP transceiver: 8ch × 2 (HPC)
100/1000 Mbase T Ethernet RJ45
S/PDIF IN/OUT RCA 75Ω
UART(Micro-USB)
XADC Pin Headers
PMOD(Digilent module interface)x2
Push switch, DIP switch, LED
Clock
Silicon Labs Si5338B 4-channel clock generator
MMCX for External Clock
CONFIGURATION
JTAG(JTAG Header/Micro-USB)
Quad SPI Flash
Board size
H200×W200(mm)
Other accessories
12V power supply
Remarks
*1 Not all pins are connected to the FPGA.
Product Block Diagram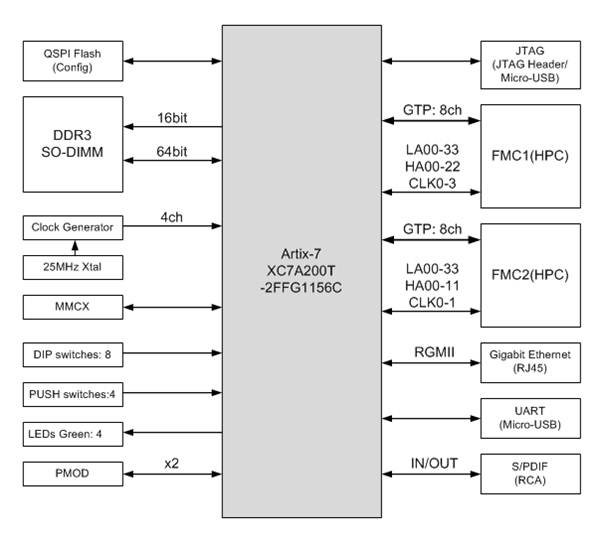 Order information
Product Model Number
TB-A7-200T-IMG
Deliverables
User Manual
Circuit diagrams
Reference design
Reference Design User Manual
Power supply
Remarks
Documents downloaded from the website dedicated to buyers on the TED Support Web
Collaborate to Innovate
Incubation Program for Startups and IP Vendors
Collaborate to Innovate! We are looking for startups and IP vendors that are actively working on FPGA-based IP development or FPGA-based hardware development. We will provide various resources to incubate your business. For more information, visit the Collaborate to Innovate special website.
Related products
Documents
Contact Us

Please feel free to contact us.
Product appearance