BLE Device Management Service
Products & Services
IoT service [Cloud Service]
BLE Device Management Service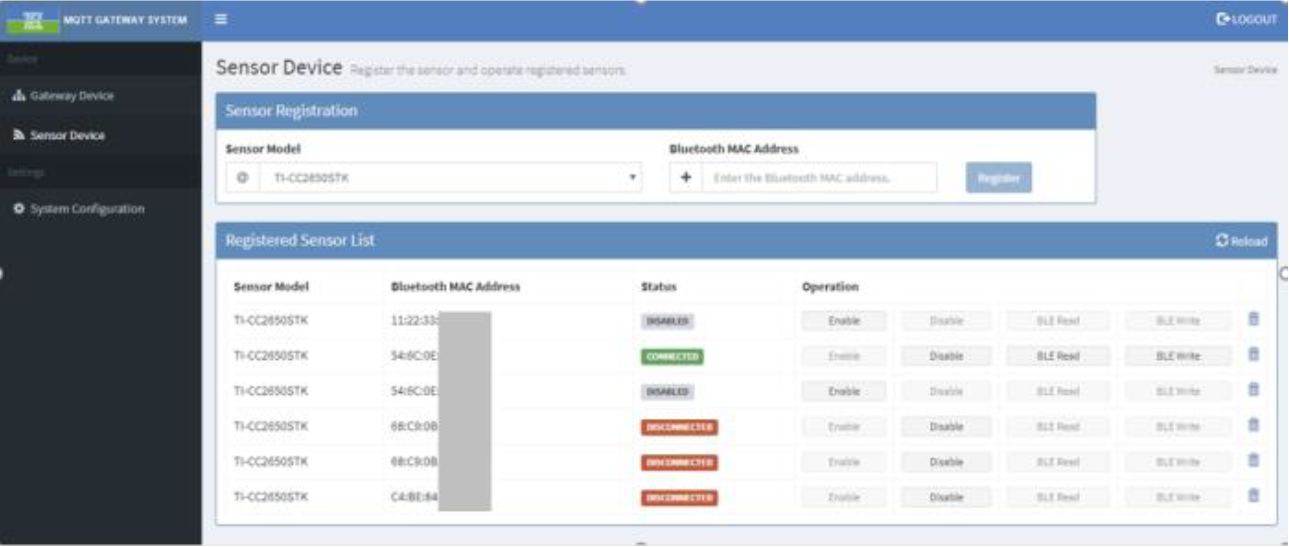 IoT device management is essential to keep IoT systems operational, but connecting and managing hundred of IoT devices is a complex and time-consuming task. The BLE Device Management Cloud (DMC) enables connection of proprietary Bluetooth Low Energy (BLE) devices to multiple Cassia E1000 long-range routers without requiring any programming. BLE sensors and Cassia routers can be registered and managed through Web UI and/or REST API. The combination of the DMC and Cassia long-range routers accelerate IoT service development and expand BLE range and your business.
Overview
The DMC consists of a cloud platform and edge software running on Cassia E1000 long-range routers. The cloud platform provides Web UI and REST API to register and manage BLE devices and Cassia routers. The edge software transmits sensor data as MQTT to a specified destination such as user cloud or visualization tool running on the internet or local network. BLE device connection to the registered devices is done by the edge software. The nearest router from a sensor is automatically selected based on RSSI.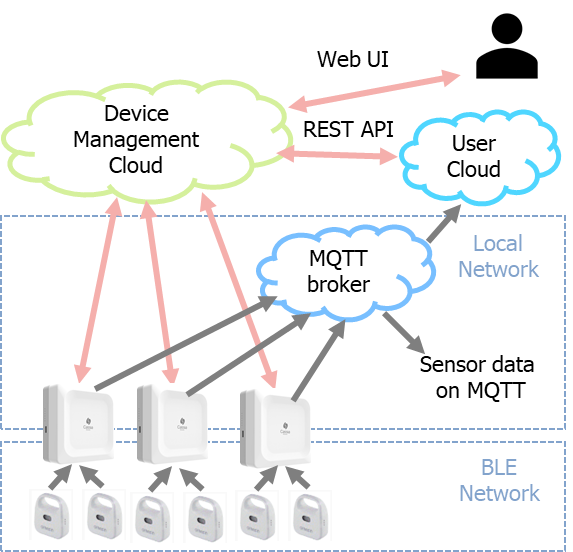 GATT Access
The DMC provides an easy-to-use sequencing function to read and write GATT profile through Web UI. This function enables users to debug and connect proprietary BLE devices without requiring any programming.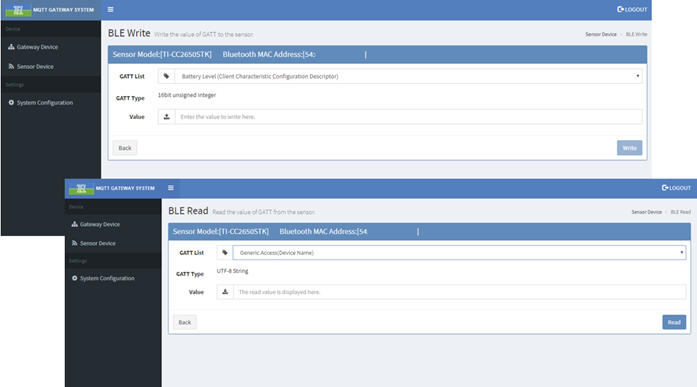 Compatible Sensors
The sensors listed below were tested and compatible with the DMC.
Sensors
Manufacturer/Part Number
Specification
Temperature, Humidity, Light,
Barometric pressure, Noise,
eTVOC, Acceleration
OMRON Corporation
2JCIE-BU01
2JCIE-BU
Environment Sensor (USB Type)
Temperature, Humidity,
Light, UVI, Barometric
pressure, Noise
OMRON Corporation
2JCIE-BL01
2JCIE-BL
Environment Sensor
Deep body temperature,
Persons fatigue level, Persons
concentration level
CMIC HealthCare Institute CO., LTD.
Deep Body Temperature Sensor
Interested in testing your sensors with the BLE Device Management Cloud? Contact our sales through the inquiry form.
Cassia Long-Range Routers
Cassia Networks' long-range Bluetooth technology solutions provide today's leading enterprises with new Bluetooth IoT applications. As the world leader in long-range Bluetooth with one-to-many connectivity, Cassia's patented award-winning technology is driving innovation in IoT's emerging markets: Industrial IoT (IIoT), Connected Health, Personnel and Asset Tracking as well as Smart Campus. For more information, visit the Cassia Product Information.
Related products
Contact Us
Please feel free to contact us.
GATT Access Web UI